Expert Dubai Movers is An Experienced Safe Moving Company With Professional And Trained Safe Movers To Load And Transport Your Safe From A Home, Business, Garage, Office, or Retail Store.
For the security of your valuable items, we come forward with our best services as a reputed safe movers company in Dubai. When Moving Homes Or Planning A Relocation, you would want to take your safe with you. All the prized possessions that you have in your ownership, that are kept in the safe have to go along with you too. Moving safes are very tricky, due to its large size, bulky weight, and the items it stores. Expert Dubai Movers is the best safe movers in the city, and we hope our services please you.
Dubai Vault Movers
Vaults are very critical items to move; they are rather heavy and bulky in size, require a lot of effort and care to move, and are an important home article. Not every company can reliably handle your safes and vaults while ensuring the property damage. Our company in Dubai is known for reliable Vault Moving Services from room to room, house to house, or property to property, all under your supervision to maintain trust.
Heavy Safe Movers in Dubai
Our safe mover's company, Expert Dubai Movers will remove all your valuables from the safe to keep them away from damage during the move. We will Detach Inbuilt Safes, and make sure they are in good condition for a move. Our team of movers is skilled and experienced in all safe moving techniques, no matter how heavy they are. We always come forward to help you whenever you are in need.
Dubai Local Safe Movers
Expert Dubai Movers responsibly moves your safes anywhere within Dubai. Local Safe Moving costs much less, and we offer the best prices for our reliable services. We are expert-recommended and reputed in the field of Safe & Vault Moving, and are proud to announce so. Our customers are always satisfied with our performance. Our team of movers is skilled and experienced in all safe moving techniques, and is highly hardworking.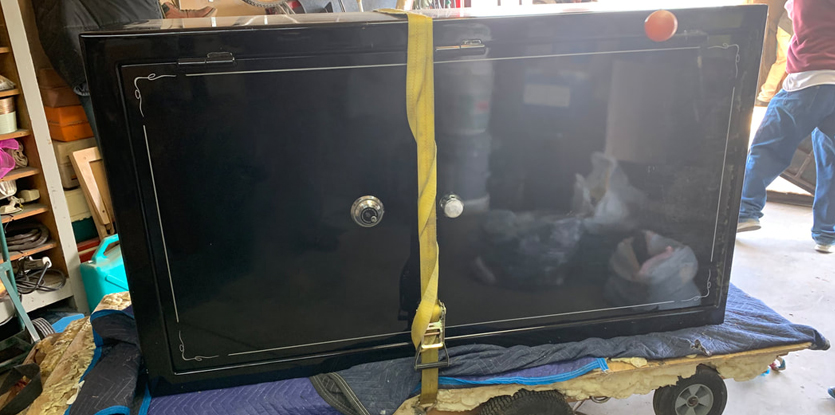 Our Safe Moving Services in Dubai
Expert Dubai Movers is an expert-recommended company of trained professionals that move your safes anywhere in the city of Dubai. We are Reliable, Trustworthy & Dedicated to doing our best in moving your safes.
Dubai Gun Safe Movers
Gun safes are highly technical to move. They require extra care and effort. Our professional movers will responsibly and tactfully Move Your Gun Safes, making sure no flammable or explosive substances remain inside the safe.
Professional Safe Movers in Dubai
We offer all kinds of safe moving services, no matter what kind of safe we are moving, or what the size of the safe is. Expert Dubai Movers offers the Best Packages & Prices for the services our team provides while moving your safe.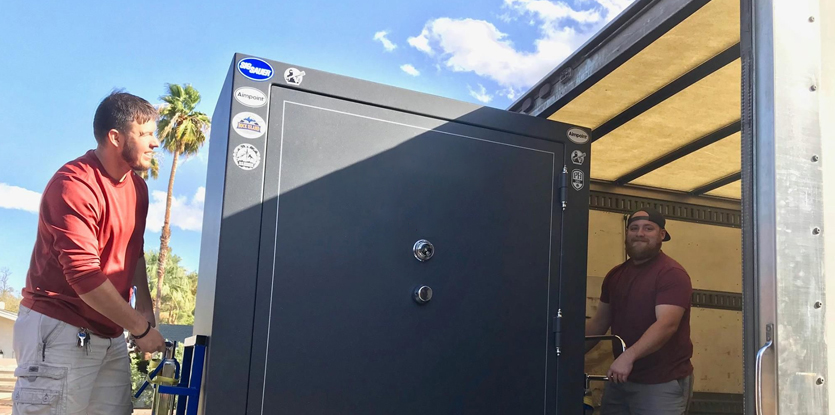 Dubai Safe Packers
Packing safes requires technique and specialized materials, which Expert Dubai Movers is equipped with. We will handle your Safes With Exceptional Care so that you do not have to worry about the well-being of your safe.
Safe Relocation Services in Dubai
While relocating homes, you would want to take your safes with you. Expert Dubai Movers is a very reliable company to move your Safe Through Distances, with the right packing and the right transportation.
Dubai Large Safe Movers
Large safes are rather heavy and bulky in size and require a lot of effort to move. Our Safe Movers in Expert Dubai Movers will move your safes for you so that you have a smooth moving project and your safety can be secured.